The Puro Team
Meet the awesome people behind our wonderful creations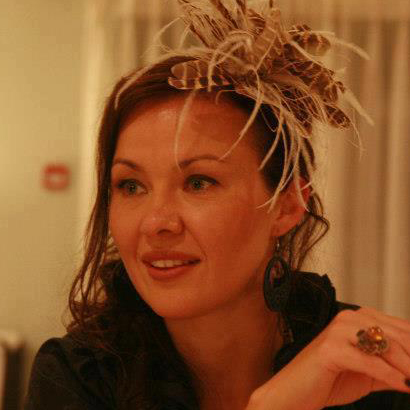 Kelly Jackson | Founder + Creative Director
I have always had a passion for art and design; be it drawing, painting, interior design, graphic + website design, sewing or craft; I have always been creating something!! I gained my initial training in Fine Art and Interior Design in my teens and began creating beautiful homes and show homes around the UK.
Seeking the warmer weather and a new challenge I moved to Australia. Here I decided I needed to expand my creative knowledge, so I went back to school to study the wonders of Graphic and Website Design and in 2006 Puro Design was born!! I now have successful graphic and web design business in both Australia and the UK (where I am currently based).
Kelly's Favourite Accomplishment:
Out of more than 5,000 submissions from 24 countries Puro Design was named a Bronze winner in the 2014 Summit Creative Award® competition for my creative work on the Resource Innovations Project and again in 2016 for the OCS Project.  These awards have to be the highlight of my design career so far!!
Kelly's favourite quote:
"A memory without blot or contamination must be . . . an inexhaustible source of pure refreshment"
Charlotte Brontë.
View Kelly Jackson's profile
---
Jessica | Website, App + Program Developer / Cool Nerd!
I graduated from Queensland University of Technology (QUT) in 2005 with a bachelors degree in Information Technology.  Up until 2011 I was employed by QUT during this employment I worked on numerous large scale projects such as the Workflow Patterns (animator and web designer), Genie Workbench (software developer and project lead of Genie Schedule) and YAWL: Yet Another Workflow Language (web developer).
---
Dave | Search Engine Optimisation Guru
If you want your website to reach No:1 in Google, then I am your man!! I live and breathe Search Engine Optimisation…keywords, link building, metadata…I specialise in the lot!